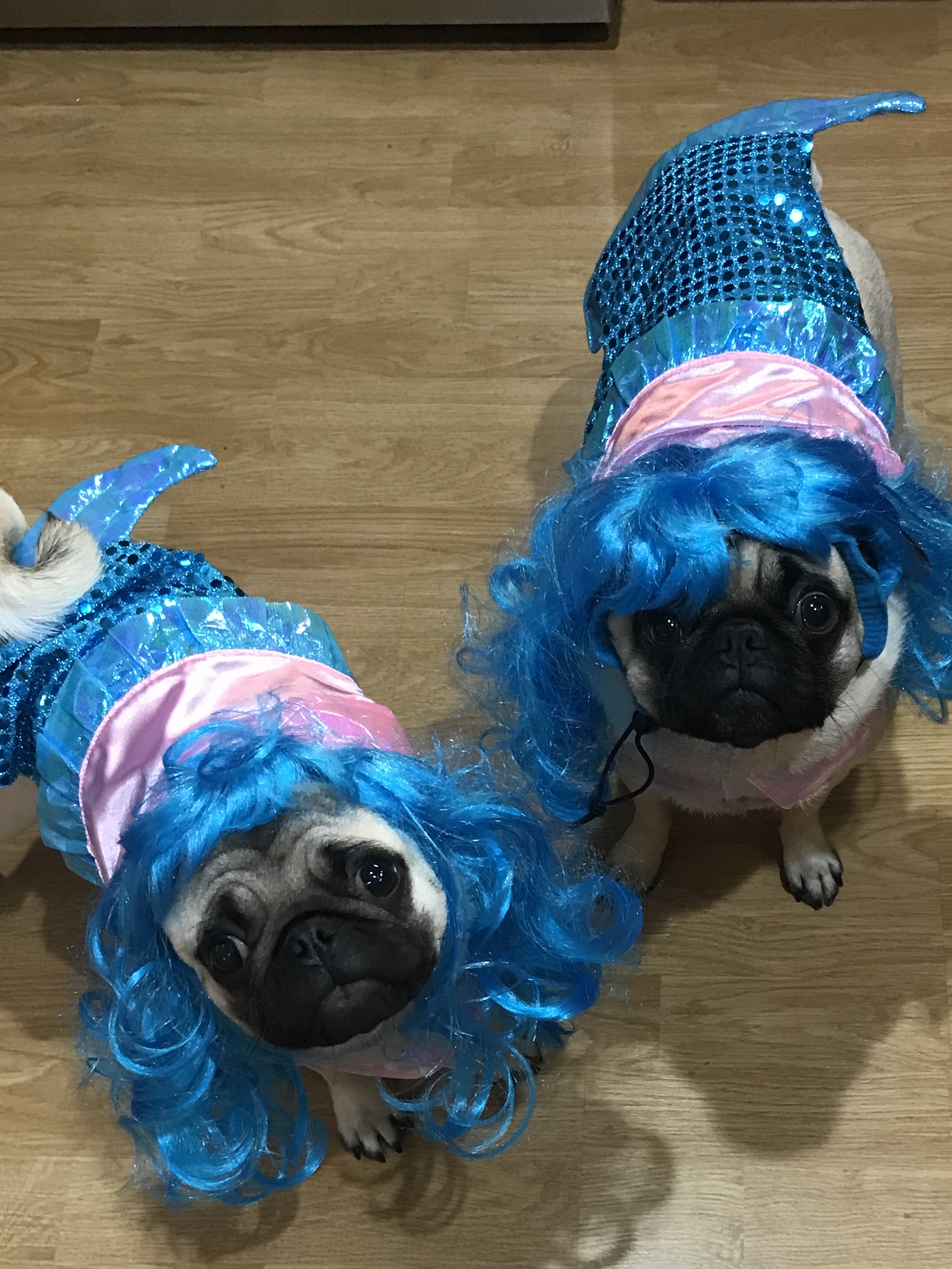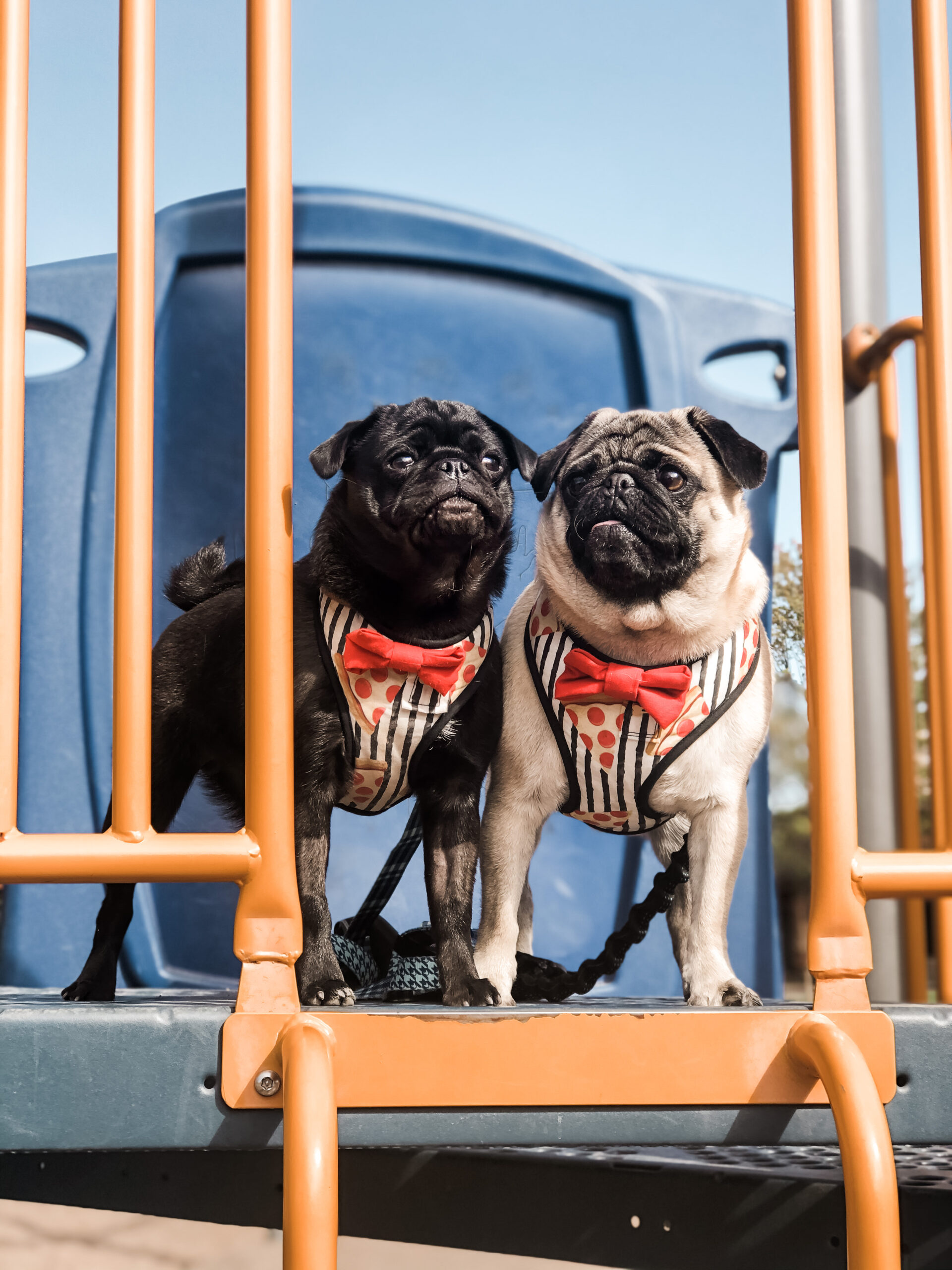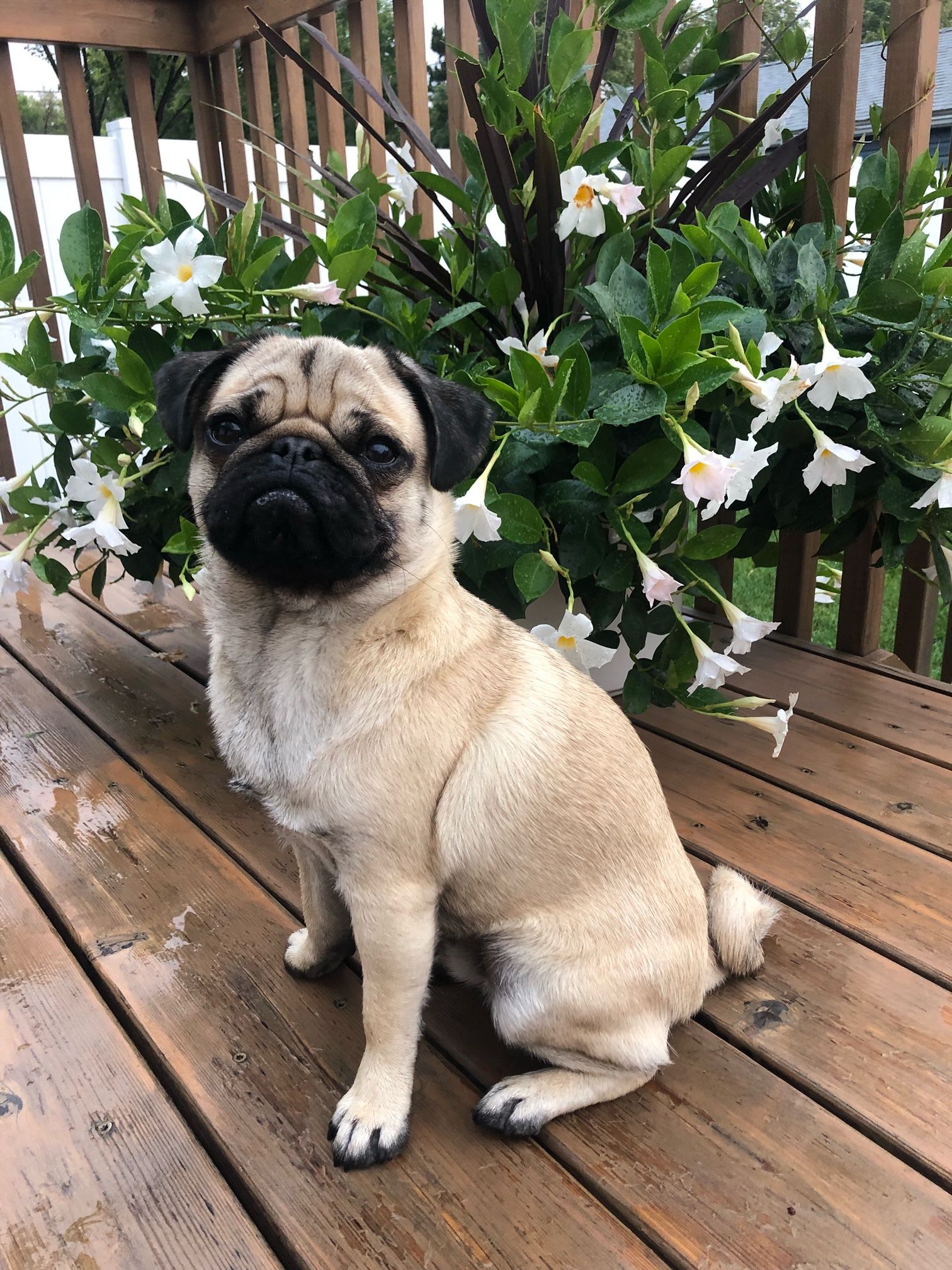 Ugly Mugs Pugs is lovingly managed by the Boni family. Mom, Dad and two of our seven children still living at home are actively involved in caring for and waiting on our pugs round the clock, every day of the year, including Christmas. Both Mom (Diana) and Dad (Mike) work from home, so there is always at least one experienced adult present for pug care.
Our interest in pugs began in 1999, when we bought our very first pug. We chose the breed because we wanted a toy size dog that loved children and had the gentle, cheerful temperament required of a true family dog. We purchased our beloved Penelope from a newspaper advertisement. Bred by a well-meaning but uneducated backyard breeder, Penelope's heart and soul have been everything we could ever have asked for in a canine family member, but her little body gave all of us grief. Penelope had a great deal of trouble breathing. She could run and play only for very limited amounts of time before she is gasping for air. She was very fine boned and began suffering from arthritis at age seven. Despite her excellent temperament, Penelope was a dog whose parents should never have been bred. It is the responsibility of all dog breeders to produce only puppies who have excellent potential to be healthy and long-lived adults.
Diana had always wanted to breed dogs, and several years' experience as a professional groomer coupled with an Animal Science degree from Colorado State University helped her prepare for the intensive management involved in overseeing a kennel of pugs. When our family moved to rural South Dakota, at last it was time for that dream to come true. We built an eighteen by ninety foot kennel building; fully heated, airconditioned, and sanitizable. Temperature control and hygiene are critical in keeping dogs comfortable, healthy and happy. A camera system allows us to keep a close watch over our puppies when we are not outside with them.
Our pugs primarily live in the pug house, where they live in groups of two or three in eight by eight foot indoor pug rooms with forty foot long attached exercise runs. Each is room is fully sanitizable. A grooming room with bathing facilities completes the kennel facility.
Each and every one of our pugs is handled, played with, and loved each and every day.
We believe that the ultimate purpose for any dog is to be a family pet. Although we do consider the physical appearance of our pugs, participate in AKC dog shows, and choose dogs who closely resemble the AKC standard, the health of our puppies is far more important to us than their good looks. We have chosen parents with excellent respiratory health – pugs who can run and play for as long as they wish without gasping. All of our dogs have plenty of bone for strong legs. We have chosen not to breed pugs with the extreme wrinkles seen in the show ring. Although our pugs are certainly wrinkly-faced, none of them require special cleaning or a have a tendency toward skin infections. Our pug parents are chosen for their affectionate temperaments, playful natures, and athletic ability. Every breeding decision we make is made with the intention of creating happy, health, life-long companions.
Although the pug house is completely temperature controlled, we choose to whelp all of our dogs in our home. All births must be attended! Pugs are notoriously difficult whelpers. Caesarean sections can be required at any time. Generally pugs cannot remove the amniotic sacs from their pups. Absence of an alert and knowledgeable breeder usually results in death by suffocation of the entire litter. Pug puppies become chilled and die very easily. By whelping all of our pugs indoors, we are able to provide constant supervision prior to and during the birth. 
Pug puppies stay in our house with their mothers until they hardy enough to return to the pug house and only five to six inspections per day. This is generally around the age of three to four weeks, when it is time to begin individual socialization. Each puppy is handled and played with to prepare him for being an ideal house pet. He is carried indoors and out, taken for car rides, introduced to other dogs, and cherished and fussed over by the Boni kids. By the time a puppy is old enough to leave us for his new home, he is confident, friendly, and spoiled rotten!
We welcome visitors to see our kennels and visit our pugs. Prepare to be mauled – our dogs love company. We are very proud of what we are doing here!